Giant List of 30,000 Shippers & Other Leads
Find more loads to move. Essential for serious brokers.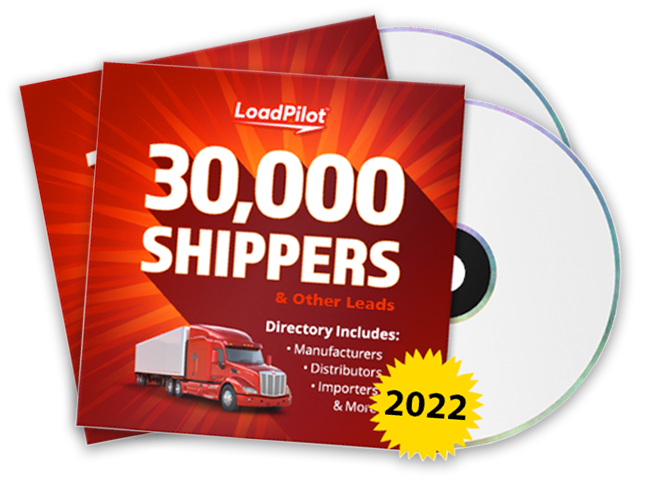 Freight Broker Sales Leads
Giant List of Shippers & Other Leads
Giant List of 30,000 Shippers & Other Sales Leads
We've taken the guesswork out of it for you! Gathering this data manually would take years or cost thousands elsewhere. Save yourself time and money with our convenient solution. Kick your sales into top gear with LoadPilot's 2022 Directory of 30,000 Shippers & Other Leads. This high-quality list includes email addresses of shippers & other leads.
This is an essential marketing tool for any broker looking to really grow his business.
For freight brokers, agents, and trucking companies alike, this massive directory of U.S. shippers is an absolute necessity– comprised of exhaustive detail which can be easily searched through for maximum convenience! This comprehensive list not only contains information on manufacturers, distributors, and importers but also other firms that will likely require shipping.
Think of our shippers list as a sales and marketing tool that can help you prospect for new loads. It is a directory of over 30,000 companies that ship freight and other goods. The 2022 edition includes an updated listing of shippers, manufacturers, distributors, importers, and other businesses that are likely to require shipping services.

What Information Is Included in the Shippers List?
This amazing list includes 60+ columns of detailed information for each contact, such as: contact names, phone numbers, email addresses, number of employees, physical addresses, product types (SIC & NAICS codes), credit scores and more! Search by name, state, ZIP code, county, product, or by any other information shown below and more. Provided in Microsoft Excel format, our Directory of 30,000+ Shippers & other Leads can be delivered by instant download, email, or we can send you a physical CD.
Company Name
Executive Name
Phone Number
Address
City
State
Credit Scores
ZIP Code
Zip+4
County
NAICS Codes
SIC Codes
and 50+ more fields
What To See A Sample of LoadPilot's Giant List of Shippers?
Unlock new opportunities for your freight brokerage with LoadPilot's comprehensive Shippers List! Just take a look at the sample and see how it can help expand your annual sales. Download the sample List now to see for yourself!
Get Your Shippers List Today
What Can I Do With This Shippers List?
Our giant list of shippers is updated every year with fresh data. Freight Brokers love our shippers list! Many customers have told us this is their main source of leads, and have used it to find their best clients. These are top-notch leads with all the information you require to make a successful connection.
Personnel names, phone numbers, email addresses, products they deal with or ship and so much more. Need to find shippers that are situated in a certain city, state, or zip code? The list is in spreadsheet format, so you can locate them quickly and easily. All it takes is a few seconds! No matter the category or order needed, these files can be sorted with ease. This is the kind of useful, essential information you won't find anywhere else.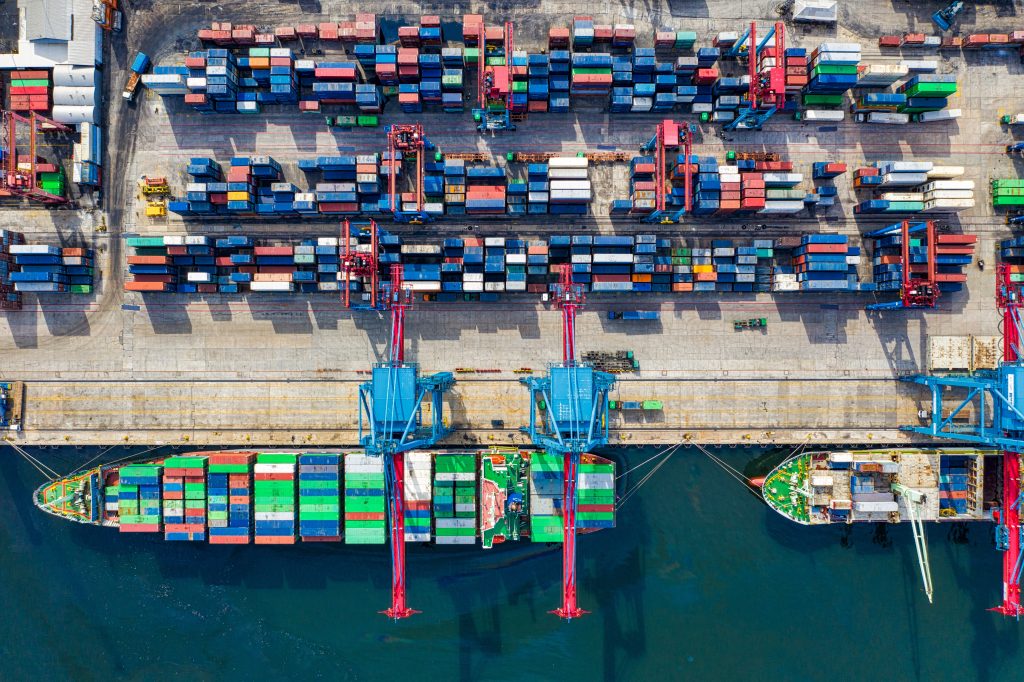 Get Yours Today and Start Finding More Loads
Buy this Shipper List on our website, and you can download it within minutes. After your payment is processed, you'll have a secure link to download the Shipper List in Microsoft Excel format (XLSX). If you would prefer to receive a physical CD in the mail, please email or call us.
NOTE: Our Freight Brokers Shipper List Directory Copyright 2022 by LoadPilot. All Rights Reserved. This directory may not be resold, shared or distributed without LoadPilot's express written permission. This is a directory of companies LoadPilot deems likely to ship products, however LoadPilot makes no guarantees or warranties regarding the list. All sales are final, there is no refund on the purchase of this directory.