Are you interested in becoming a freight broker? You're not alone! Freight brokering is a booming industry, and it's only going to get bigger. That's because the market for transportation and logistics services is constantly expanding. Companies of all sizes try to keep up with the demand for moving freight of all types to pretty much anywhere in the world.
There are plenty of reasons to become a successful broker. Not only is it an exciting and challenging field, but it also offers considerable financial potential. As the world becomes increasingly reliant on goods that need to be transported, the demand for freight brokers will continue to grow.
So if you're interested in becoming a freight broker, then this article is for you! We'll explore the tasks required of a freight broker and provide tips to help make your transition as seamless as possible. Let's get started!
What is a Freight Broker and What Do They Do?
A freight broker is a specialized logistics professional who negotiates and arranges the transportation of goods for their customers. Freight brokers act as an intermediary between a shipper that needs to move goods, such as a manufacturer or distributor, and the carrier that will transport them.

Freight brokers are responsible for ensuring that all parties involved in a shipment have their needs met in a timely and cost-effective manner. Sometimes these are also called a "truck broker", so just be aware it's the same thing.

Freight brokers must be knowledgeable about the transportation industry, including pricing, regulations, customs procedures, and logistics systems. They also need to be able to negotiate with all types of people, from customers to carriers.
In addition, they must have excellent communication skills to effectively coordinate shipments and keep customers updated. To legally operate they need lots of things like:
Surety bond / freight broker bond
Broker authority
General liability insurance
Training from a reputable freight broker training school. This last one is optional.
What's the Difference Between a Freight Broker and Freight Forwarder?
Although a freight broker and a freight forwarder may appear similar, they are actually quite different. Don't confuse either of these with freight agents (sometimes called process agents).
Freight forwarders are responsible for the shipment of goods from one location to another and usually acts as an agent on behalf of the shipper. They will arrange the transportation of goods in addition to offering value-added services such as customs clearance, warehousing, and delivery.
A freight broker, on the other hand, does not actually handle or transport the goods. Instead, they arrange for transportation services from carriers to shippers. They are responsible for finding a carrier that meets their customers' needs in terms of transit time and cost and then negotiating rates with the carrier.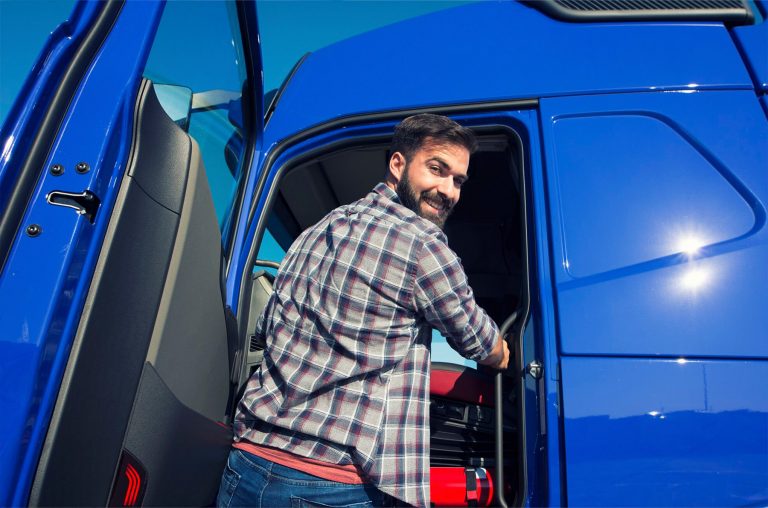 Let's Get Started - How to Become a Freight Broker in 12-Steps
Your new freight broker business can be part of a booming industry, and it's only going to get bigger. That's because the market for transportation and logistics services is constantly expanding.

And as a freight broker, you would be in charge of connecting shipping companies with motor carriers – basically matching up people who need things shipped with truckers who can do the job. Sound like something you'd be interested in?

Many people find the industry appealing but aren't really sure how to become a freight broker. Don't worry as we'll teach you what you need to know. Just keep reading our 12-step guide on how to become a freight broker!
Step 1 - Research the Freight Industry
If you're looking to enter the freight industry, the first step is to do your research! The freight broker business has been on the rise over the past decade and there's no sign of it slowing down. Learning about what services are in demand in the market right now can give you a leg-up as you strive to build a successful career.

A bit of research can make all the difference as you explore this exciting industry, giving you valuable insight into what it takes to start a profitable freight company as a licensed broker.
Step 2 - Take a Freight Broker Training Course
The first step towards achieving your business dream should be to take a freight broker training course. Not everyone in the freight industry takes freight broker training. Sometimes they just learn on the job. However, we really recommend you check this out.

Many newbies just run out to get their broker authority, surety bond, and freight broker license thinking that's all they need to start their own freight brokerage. However, you have to first know what you're doing if you want to become one of the successful freight brokers (and not just crash and burn).

These courses offer aspiring freight brokers the hands-on experience they need to succeed in this exciting and fulfilling line of work. With hands-on learning activities, expert instruction, and relevant content, these courses are essential for anyone looking to get into freight brokering.

Learn how to become a freight broker today and start your journey down a rewarding career path! If you want to become a freight broker and really succeed with your own business then getting good freight broker training is essential.
Step 3 - Consider Working as a Freight Agent First
If your goal is to work in the freight broker industry then try working as a gent before you get your freight broker license and start your own business. Becoming a freight broker can be an exciting and lucrative career path, but before you jump right in as a broker, consider becoming a freight agent first. These are sometimes called a freight broker agent or a process agent.

This can provide valuable industry experience while helping you decide if being a broker is the right fit for you. A freight agent mainly finds customers and lines up haulers who can meet their needs. Being an agent requires good communication skills, the ability to troubleshoot challenges on the spot, and a knack for finding solutions fast.

Of course, there's loads of autonomy that comes with being an independent agent. So if you're ready for a thrilling new job in logistics that offers plenty of networking and problem-solving opportunities, consider working as a freight agent first!

Keep in mind that sometimes you'll hear people call them "process agents". One of the best parts of working as an agent for time is that you'll develop valuable industry knowledge and maybe even make some useful industry contacts.

This is a good shortcut into the freight industry as you won't really be a business owner or licensed freight broker. Instead, you'll just be working at a freight brokerage and moving loads.

You'll get to learn all about working with carriers, truck drivers, cash flow, contingent cargo, and a whole lot more. You'll even get a lot of experience dealing with shippers and trucking company owners / drivers.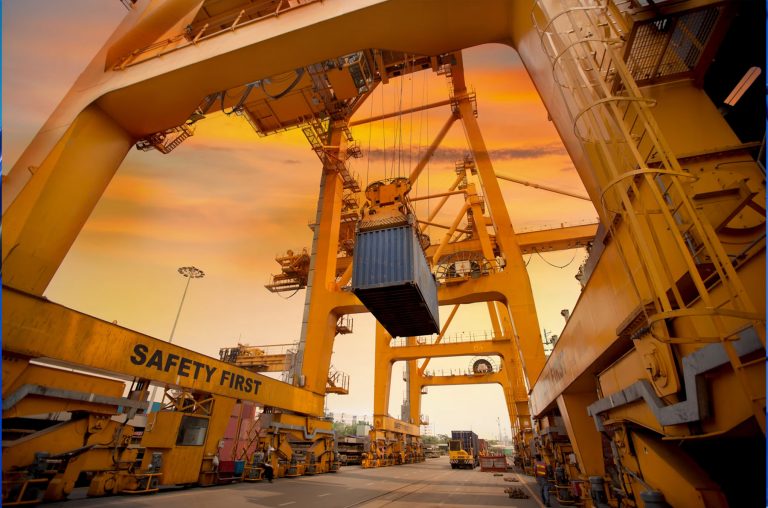 Step 4 - Create a Business Name and Register It
When it's time to set up your own freight broker business, one of the first steps is to pick a memorable business name and register it. IE: "Sleek Freight Brokerage", "Best Freight Inc.", or "Transport Solutions LLC" – these are just a few of the creative ideas to get you thinking.
Important Point To Remember
But remember – be sure to research any existing businesses with similar names to make sure no one else has claimed it! Once you've settled on something unique, you can securely register your business name so that other companies won't be able to snap it up. Registering your new business is an exciting part of becoming a successful broker!
Choose the Right Legal Framework
At this time you should also form the legal structure of your business. It's a very good idea to form a limited liability corporation (LLC). This gives you a lot of legal protection. The real advantage of having a limited liability company (as they are also called) is your business is treated separately from you. You'll want to talk with your attorney about what business structure makes the most sense for you.
However, we strongly advise that when starting your own business, don't set it up as a sole proprietorship (since this exposes you to more legal risks). Depending on your state, you may also need to speak to your local business license department to see if they have any special requirements for the brokers and or the shipping industry.
Step 5 - Get an MC Number & Broker's License AKA Broker Authority
For those looking to enter the freight industry, having a MC number (motor carrier) and a brokers license is essential. Freight brokers (just like truckers) need an MC number that's obtained through the Federal Motor Carrier Safety Administration. This will allow you to legally operate a freight broker company in your state.

Your freight broker business operating authority is sometimes called a "license". The official legal term is actually "Broker of Property (except Household Goods)". This is what it's officially called by the FMCSA for short.

Your license can be granted by the same agency after meeting certain requirements, so it's important to do your research before starting this process. Getting these two credentials will get you one step closer to being a successful broker! And with the ever-growing need for these services, that could very well mean a rewarding career for you.

To obtain this license, applicants must pass a background check, provide proof of financial responsibility, and demonstrate knowledge of the regulations governing transportation services.
If you're just a process agent (AKA freight agent) you don't need an MC number, authority, or insurance as you're operating under your broker. That's one big advantage of being a process agent.
Something Else You Should Know About Broker Authority?
You sometimes hear people call this "motor carrier operating authority" or just "authority". It's the same thing. Just know that it allows them to legally arrange for transportation services and collect payments on behalf of their customers.
Step 6 - Get Your USDOT Number from FMCSA
You can get your USDOT number from the Federal Carrier Safety Administration (FMCSA), and it's an incredibly exciting step in the process of becoming a freight broker.

It is mandatory for any freight broker to secure this registration, and it serves as a way to show that you're committed to upholding all of the safety regulations surrounding brokering.

Getting your USDOT number will also make it easier for customers and other industry members to find more information about your services as a reliable transportation provider. Plus, it's one less thing on your checklist as you transition into becoming a successful freight broker!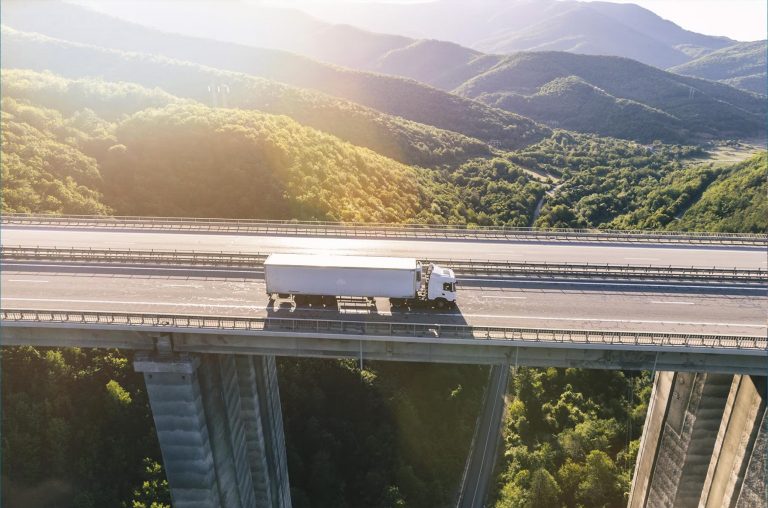 Step 7 - Get Bonded and Insured
Once you have your operating authority and MC number you're over some of the biggest hurdles to brokering freight in the shipping industry. Becoming a freight broker requires getting bonded and insured – two key steps to protecting your business.

Not only do these measures ensure that you're complying with state regulations, but they also help you make sure you have the necessary financial backing for operations in case of any claims made against you.

So don't let paperwork get in the way of your dreams of becoming a freight broker – it's all part of the process, and it's actually pretty exciting! Below is a quick breakdown on these. Talk with your insurance provider for more details on what you'll need for your freight business.
For anyone researching the freight broker business, you've almost certainly heard people talk about a "surety bond" (also called a "freight broker bond). It's actually not that complicated to understand.

Surety bonds are a financial assurance that guarantees the broker's performance of their contractual obligations. The surety bond also serves as protection for the carriers and shippers, ensuring they receive payment in case the freight broker defaults on their agreement.

When obtaining a surety bond, brokers must provide proof of financial capability and generally pay between 1-10% of the bond amount. As a freight broker, you will need to provide a surety bond (AKA freight broker bond) that guarantees your compliance with laws and regulations. This covers you and any of the process agents who work for you.
What is General Liability Insurance?
In learning about how to become a freight broker you've probably heard there are a few different types of insurance you may need. Let's look at a very common one.

This type of insurance provides protection for freight brokers against possible claims due to negligence or wrongful acts resulting in bodily injury or property damage. Brokers must obtain this type of coverage from an insurance company that is licensed and approved by the FMCSA.
What Is Contingent Cargo Insurance?
Contingent cargo insurance is an additional form of coverage that provides protection for freight brokers against liability claims related to the loss or damage of goods during transit. This type of coverage can help protect a broker's financial health in the event of an unexpected accident or incident.
Step 8 - Write Your Business Plan and Marketing Strategy
Achieving success as a freight broker begins with planning, and having an effective business plan is essential. Start by setting specific achievable goals and coming up with a strategy on how to achieve them. It's also important to consider the logistics industry trends, customer needs, and services you can offer.

Additionally, create a solid marketing plan that outlines different ways you will increase visibility such as generating leads, building awareness through social media, online advertising, and more.

With careful thought put into a thorough business plan and marketing strategy, you can move full steam ahead on your journey to becoming a successful freight broker!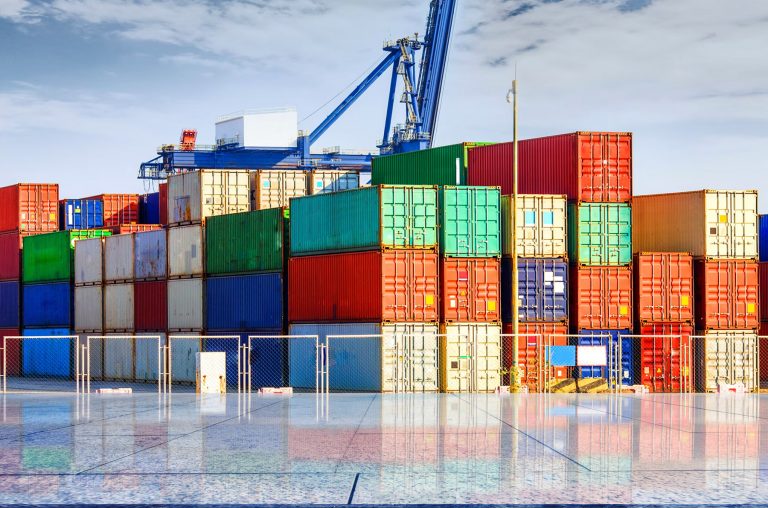 Step 9 - Get Startup Capital
Starting any business requires capital and your new freight brokerage company is no exception. Maintaining good cash flow is going to be a big deal to keep things moving smoothly. After all, you need to pay carriers and other expenses in a timely manner. That's hard to do if you're waiting for the shipper to first pay you.

If you're looking to get your freight brokering career off the ground, investors are one way to go about getting that startup capital. Another option is to get a business loan. To secure these funds, you'll need to provide some documents such as personal financial statements and your business plan.

However, it's also possible to bootstrap your operation by using self-financing strategies like savings or leveraging existing networks for investors. Either way, don't underestimate the importance of having the right amount of money when launching a business. After all, there's nothing quite like feeling the excitement and satisfaction of reaching your financial goals!
Step 10 - Set up an Office and Build a Website
If you're looking to break into the logistics industry as a freight broker and make your mark, then setting up a proper office and website are two of the most important steps. Keeping your workspace organized and making sure to have the right computers, software, and resources will provide the foundation for success.
Creating A Business Website
You'll also need a professionally designed and mobile-responsive freight website that accurately reflects your business purpose, expertise, contact information, services, qualifications, and more. In this digital age these two things will be key to getting noticed by logistics companies who need your broker services. We recommend checking out EZ Freight Websites. They create instant websites just for people in the transportation industry. Just choose your layout, create an account and your website is live in minutes. The quality is great and it even has all the photos and text already written.
You'll have to decide how you're going to run your business and manage all your loads. A good freight brokering software system like LoadPilot is essential. This is very popular among new freight brokers. It makes it MUCH easier to run your own brokerage.
LoadPilot is a TMS (Transportation Management Software). It's an automated freight broker software designed to make it easy for brokerage owners to manage their businesses. Our software helps keep you organized, simplifies everyday tasks, and automates many of the essential steps necessary in running a successful freight brokerage.
With LoadPilot, you can quickly search for loads on load boards, create quotes, dispatch trucks, and track shipments all from one comprehensive platform. With its user-friendly interface and extensive features, LoadPilot helps you manage every aspect of your business in an efficient and stress-free way.
Whether you're a new or seasoned broker, LoadPilot will make your job easier. Try it out for free today with LoadPilot's 30-day free test drive. This makes it really easy and risk-free to evaluate if you like the software. It even walks you through the entire load process.
Step 11 - Hire Some Freight Agents
Your new freight brokerage business is going to need some help. Becoming a successful freight broker isn't always easy, but with the right resources and agents on your side, anything is possible.

When you become a freight broker, you won't be able to handle everything on your own. That's where the agents come in very handy.

Hiring agents (also called a process agent) is an important step in growing your business. A good agent can bring new customers, open up exclusive deals, widen your professional network, and expand your brokerage's influence.

All in all, investing in agents will help transform you into a successful and expanding freight brokerage firm that meets high demand with fast responses and personalized services.
Step 12 - Find Some Loads - Market and Advertise Your Freight Brokerage
Now that you've become a freight broker, one of the most important tasks is to get loads for your brokerage. This can seem intimidating, but don't worry; there are plenty of ways to market and advertise your new business.

You could start by joining a local trade association, attending industry shows and conferences, or partnering with trailer carriers and trucking companies – they may have extra loads just waiting for you.

You could also try creating an online presence with a blog, online directory listings, or social media accounts. With these resources at your disposal and a bit of hard work, you'll be well on your way to building a successful freight brokerage business within no time! You'll learn a lot about this topic if you attend a freight broker school.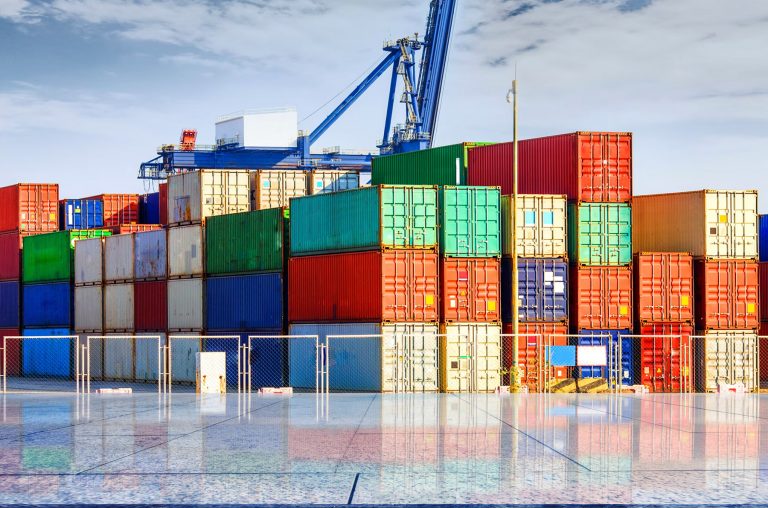 What Are Load Boards and Why You Should Be Using Them
When you start brokering freight, you need more direct ways to find loads. Working directly with a shipping company is a fantastic way to go but where do you find them? A great place to find both loads and carriers is online directories called load boards. You're going to love these.
Think of these as a sort of an eBay type system for helping you connect with loads, carriers, and more. These are a great way to quickly find loads in different areas, negotiate prices and contracts, stay up-to-date on the freight industry, and even network with other brokers. You want to be sure to only work with reputable carriers and be sure they obtain insurance to cover the load, trucks, and more.
You'll need to register for an account to start using load boards but many will offer free trial periods so you can see what they have to offer before committing.
With a few clicks, you can find loads that fit your brokerage's needs and streamline the entire process. A good load board will help keep your business going strong! Even better, transportation management software (TMS) like LoadPilot automatically integrates with some of the most popular boards.
For an in-depth look at what load boards are and how to use them, check out this great article.
Below are a few of the most popular one:
123 Loadboard.com
Truckstop
Direct Freight
Expedite Loads
Truckinfo
Vessage.com
Final Thoughts on How to Become a Freight Broker
Becoming a freight broker is a great way to tap into the booming transportation and logistics industry. By following the steps outlined in this blog post, you can be on your way to becoming a successful broker.

Just remember to do your research, take a training course, get insured and bonded, create a solid business plan, market your business, and find loads. With hard work and dedication, you can become a successful freight broker in no time! Using these tips will really streamline your learning process and freight operations.
Good luck!
– The Team at LoadPilot